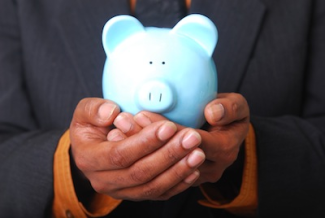 Selling Your Company? Make Sure You Have A Stay Bonus
My friend Rob Slee calls selling a privately held business the bizarre bizarre.  I agree with him. I'm amazed that any business ever sells. Most of the time when a deal falls apart it's because the owner has not prepared his business and or himself for the sales process.
Owners need to realize what the needs of buyers are if they're to have a successful sales transaction. It's easy to concentrate on what we want, but a successful sale often revolves around buyers' needs and not sellers' needs.
Understanding what your needs are is where the process starts. You tell the buyer what you want and the buyer nods their head in agreement to everything you've said. You believe that all of what's come out of your mouth the buyer agrees with.  In reality none of that is true. The buyer has just listened to what you want.
If you're dealing with a sophisticated buyer, meaning one who has purchased multiple businesses, your needs will sound a lot like everyone else they've bought a business from. The buyer is hoping you will be like your peers and start counting your money before you receive it and have lots of holes in your business that allow the buyer to renegotiate the deal and lower their price.
One of the holes you can plug is have a great stay bonus for your key people. A buyer will likely tell you how important you are in making the sale work.  What they really mean is you might be nice if you can fit in but we really need to have your key people stay to make this deal come together.
Buyers know that owners often turn into terrible employees. Owners are not used to taking orders from someone else and will often fight changes in their companies. New owners have better things to do than fight owners who have sold.
Buyers know that key people are really important. Key employees are more willing to adapt to new ways. After all they've been taking orders from you for years. What the buyer is concerned about is that the key people will stick around for at least a transition period. This is where a stay bonus adds value in the sales process.
Your key person stay bonus must only be paid six months to a year after closing. Everything you do when it comes time to sell your business is to make it easier for a buyer to buy. If the buyer knows your key people have a strong economic incentive to stick around they will be more comfortable buying your business.
The stay bonus will come out of your proceeds. When you close on your business you will take a portion of your proceeds and put them in escrow for your key people.  As your key people finish their obligations with the new owner you release the money to them. If they don't stay, they don't get paid. Remember, the cost for this bonus comes out of your pocket. If done properly the money you pay will be returned to you with a very handsome return in the form of a higher purchase price for your business.
We've put together a case study on how to retain your employees with a stay bonus. A stay bonus is different from deferred compensation. It's a strategy we believe all business owners should use. Click on the button below to learn how the Aardvark family employed this very powerful tool.